Archive2001-Present: Scroll Down or Use Search1975-2001: Click Here
People
SHIFTS AT THE TOP
Tressa Pankovits of Chicago is now press secretary for Lt. Gov. Corinne Wood. Pankovits will work out of the Chicago office. She has been a news and political reporter for WBBM-AM and WBBM-TV in Chicago and for CLTV news.
Jennifer Battle of Springfield has joined the lieutenant governor's staff as a deputy press secretary in the capital city. She has been a reporter and anchor for WICS-TV in Springfield.
David Kohn of Mundelein left Wood's office. He had been director of communications in Chicago.
Brian Stoller is the new top press aide to U.S. Sen. Peter Fitzgerald. He took the Washington, D.C.-based position following Mike Cys of Glenview, who took a post at the American Medical Association.
OBIT
Frank Savickas
Former long-time state Sen. Frank Savickas, 66, died at his Venice, Fla., home on May 14, his birthday.
Savickas, a Democrat, spent 25 years representing Chicago's Southwest Side in the legislature, 21 of them in the Senate, where he became assistant majority leader.
"He was a hard worker. He was intelligent and absolutely devoted to his constituents, to serving his district," says former state Senate President Thomas C. Hynes. When Savickas took office in 1967, he was Illinois' first representative of Lithuanian descent. Four years later, he was the first Illinois senator of Lithuanian ancestry.
Savickas drew watchdogs' attention after his 1992 retirement for campaign fund expenditures, including $18,875 for a car from a Florida Cadillac dealer. Savickas had more than $66,000 in his fund two years after leaving office. At the time of his death, he had no remaining funds.
Dems pick new rep for Rockford
Rockford residents have a new representative in the Illinois House. A committee of Winnebago County Democratic officials picked Charles E. "Chuck" Jefferson to take the 67th District seat held by Doug Scott since 1995. Scott left the legislature in late April after being elected mayor of Rockford (see Illinois Issues, May, page 38).
Jefferson is a 10-year veteran of the Winnebago County Board and was an unsuccessful candidate for Rockford Township highway commissioner in April.
He arrived in the middle of a session in which lawmakers faced the double whammy of approving a budget and redrawing legislative and congressional district boundaries. Jefferson admits to being "fascinated with business being conducted on the floor. It's so noisy ... [but] I'm more comfortable every day. It's just a different atmosphere coming from [local government in] quiet Winnebago County." Jefferson is already planning to run for the seat in 2002.
BIG PEOPLE ON CAMPUS
Walter Wendler has been named chancellor at Southern Illinois University at Carbondale. Wendler is a vice chancellor at Texas A&M University, where he has held faculty and administrative posts for 20 years. He is an architect with a doctorate in education. He replaces Interim Chancellor John Jackson, who has held that position since the contentious dismissal of Jo Ann Argersinger in 1999 (see Illinois Issues, September 1999, page 41, and September 2000, page 36).
Phillip Paludan will be the first to assume the Chancellor Naomi B. Lynn Distinguished Chair in Lincoln Studies at the University of Illinois at Springfield. Paludan is a leading authority on the Civil War and President Lincoln. His 1995 book, The Presidency of Abraham Lincoln, won the Lincoln Prize. He comes to Springfield from the University of Kansas.
APPOIMTMEMT
Rep. John Turner was named to the 4th District Appellate Court effective June 1. The Illinois Supreme Court appointed the Atlanta Republican to replace Rita Garman, who joined the high court in February (see Illinois Issues, February, page 14).
Turner joined the House in 1994 and sat on the chamber's civil and criminal law committees. Before that, he served as Logan County's state's attorney and public defender. He graduated from DePaul University College of Law.
The 4th appellate district is composed of 30 counties in central Illinois.
HONORS
Writing awards go to two contributors
Two Illinois Issues writers picked up awards at ceremonies held last month.
Robert Kuhn McGregor's Conundrums for the Long Week-End earned the Mystery Writers of America's Edgar Award for the year's best critical/biographical work. The book, written with University of Illinois at Springfield English professor Ethan Lewis, is an examination of how Dorothy L. Sayers used her recurring character, amateur detective Lord Peter Wimsey, for social commentary on England between the two world wars.
McGregor is an environmental historian at the University of Illinois at Springfield. "Is it global warming yet?" was his most recent article for Illinois Issues (see April, page 32).
John Carpenter won a Peter Lisagor Award for "Political studies," an analysis of how voters get their information about candidates. His essay appeared in the October 2000 issue of Illinois Issues(see page 26). Carpenter, now a regular contributor to The New York Times, is a former Chicago Sun-Times and Daily Herald reporter.
The Chicago Headline Club presents the Lisagor awards as an annual honor to Illinois writers and publications. The awards are named for Peter Lisagor, Washington, D.C., bureau chief for the Chicago Daily News for nearly 20 years.
Follow up
PERSONNEL FILE
Former Secretary of State Inspector General Dean Bauer agreed to spend a year and a day in prison after Judge Charles Norgle Sr. disallowed a more lenient plea bargain. Bauer reached the agreement on obstruction of justice charges stemming from the federal licenses for bribes scandal (see Illinois Issues, September 2000, page 36 and February 2001, page 38).
Larry Hall, a former secretary of state official, has pleaded guilty to charges of mail fraud. He received kickbacks for bid rigging on state contracts (see Illinois Issues, April, page 38).
PEOPLE
Committee set to rewrite school rules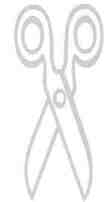 The state's voluminous rule book for K-12 public education will be cut down to size by January 2003 if a newly appointed gubernatorial commission meets its deadline.
Last month, a 37-member commission chaired by Deputy Governor for Education and Workforce Hazel Loucks met to begin taking the scissors to the 900-page School Code published by the Illinois Association of School Boards. Lawyers and administrators look to it for regulations on matters ranging from teacher pensions to school lunches.
When the existing code went into effect in 1961, it was 206 pages. According to the governor's office, subsequent amendments have burdened the code with "inconsistent language, obsolete, overlapping and conflicting provisions and a confusing organizational structure."
Loucks says the rewritten code will likely be shorter than the current one. "But our major goal is to make it more user-friendly."
Nine members of the Governor's Commission on Revising the School Code come from executive agencies. The remaining members are educational leaders who work outside state government. Among them are business executives, school superintendents and university presidents.
New York prosecutor tapped for Illinois
U.S. Sen. Peter Fitzgerald wants a Manhattan assistant U.S. attorney with experience prosecuting mobsters and terrorists to become U.S. attorney for Illinois' Northern District. The selection was politically charged because that office has been investigating the driver's licenses for bribes scandal. Fitzgerald's choice, Patrick Fitzgerald, no relation to the senator, has been a federal prosecutor for 13 years. On his resume: the World Trade Center bombers and the Gambino crime family. He also is making the case against those accused of U.S. embassy bombings in Kenya and Tanzania. If President George W. Bush follows the senator's recommendation and the U.S. Senate confirms, Fitzgerald will replace U.S. Attorney Scott Lassar.