Downstate Democrats In GOP Districts: Re-electing Quinn Uphill Battle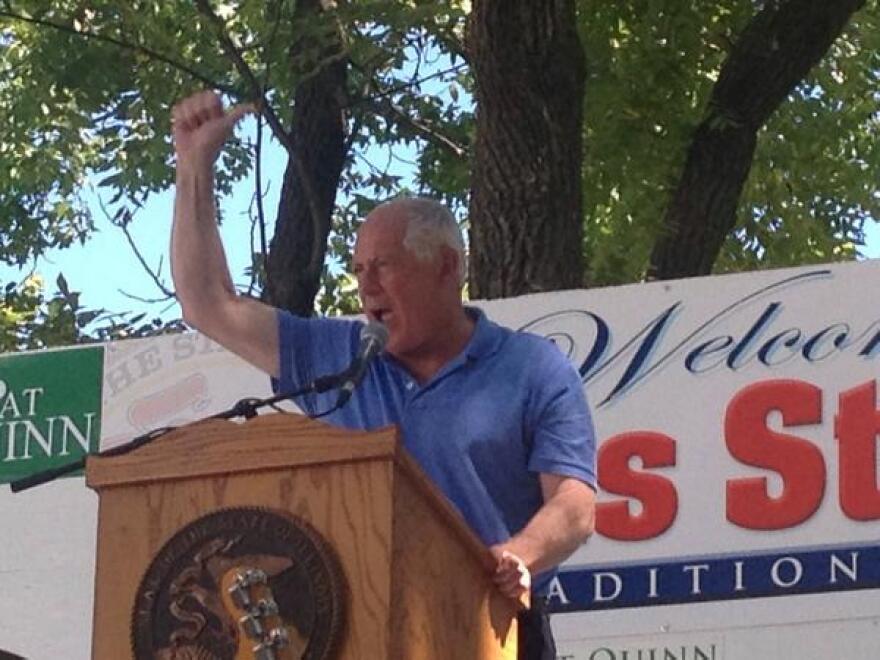 Governor's Day at the Illinois State Fair brought out Democratic leaders from across the state — including those counties where Democrats seem few and far between.
In these heavily Republican counties, momentum for Democratic candidates can be hard to come by. Compound that with lower Democratic voter turnout in non-presidential election years, and the fight to "keep Illinois blue" gets even more difficult.
But party leadership at the county level is keeping positive. Brad Shepley, Democratic party chair for central Illinois' Woodford County, says re-electing Governor Pat Quinn might be a struggle in his area, but blames it largely on peer pressure.
"You got all your neighbors and everybody you go to church with and they're all Republicans, you don't want to rock the boat," he said. "The plan now is to get yard signs out and let people know, 'Hey, there's Democrats in our county.' ...There'll be boots on the ground and we'll get him re-elected."
Woodford County usually votes 30 percent Democrat in presidential elections, and lower in mid-term years. Shepley says in March's primary election, only 7 percent of partisan ballots pulled were Democratic.