State of the State is about the effectiveness and culture of Illinois government. Written by Brian Mackey, the blog focuses on key areas of news important to Illinois such as criminal justice and labor.
Sheila Simon On What It's Like Being A Lt. Gov.
Former Illinois Lieutenant Governor Sheila Simon has written a paper on what's often regarded as one of the least important offices in Illinois politics. "A Warm Bucket of What? Assessing the Role of Lieutenant Governor in Illinois" was published by the Paul Simon Public Policy Institute at Southern Illinois University Carbondale.
Sheila Simon is a second-generation lieutenant governor — her father, Paul Simon, held the job in the late 1960s and early '70s, and has the distinction of being the only officeholder to be lieutenant to a governor of the other major party. But that's nothing compared to the bizarre line of succession that prompted New Jersey to add the office just a few years ago. That and more on the latest episode of State of the State.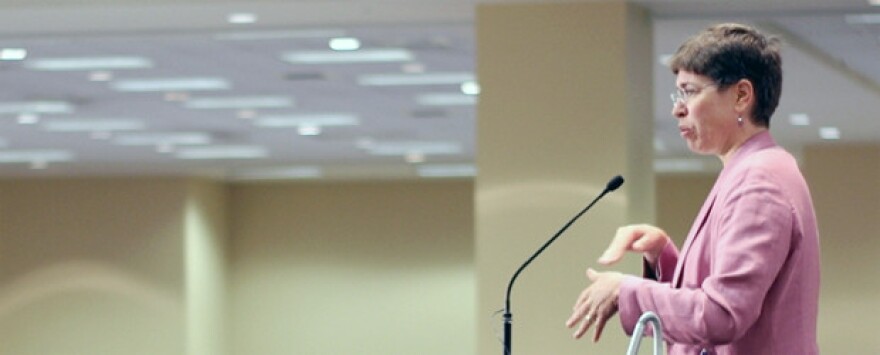 Subscribe to the State of the State podcast and other WUIS programs on our podcast page, or by copying this URL into iTunes or any other podcast app.
Music: "Untitled" by Interpol, "Born to Run" by Bruce Springsteen, and "Frontiers" by Floratone.