Archive2001-Present: Scroll Down or Use Search1975-2001: Click Here
Sealing Eviction Filings Could Protect Tenants' Rights, Advocates Argue
Keeping cases unsealed leaves guiltless tenants at risk for rejection, but that could make it difficult for landlords to be diligent in screening, Realtors say.
Shiante Wilson says she was issued an eviction notice after complaining about shoddy conditions in her Chicago apartment and withholding rent in an attempt to get her landlord to fix the water damage.
There was water coming through the walls and ceiling, she says. It got into the carpet and started growing mold, attracting bugs.
"I was asking for like a year, like constantly, if he can fix it, and he was just giving me the runaround," the 26-year-old Aldi cashier said.
A judge eventually ruled in her favor, stopping eviction efforts and sealing the records. That should have shielded potential future landlords from seeing that she had an eviction notice in her rental history, a blemish that often disqualifies tenants.
Still, she said it took several months to find another affordable place because the eviction filing kept popping up. After a four-month-long search, Wilson now lives in a new apartment in the Lawndale neighborhood with her four children and fiancée.
"It was so hard. It was so stressful. I was crying all the time because all the apartments that I was finding that I wanted, I couldn't get them," said Wilson, who had legal help from a housing advocacy group.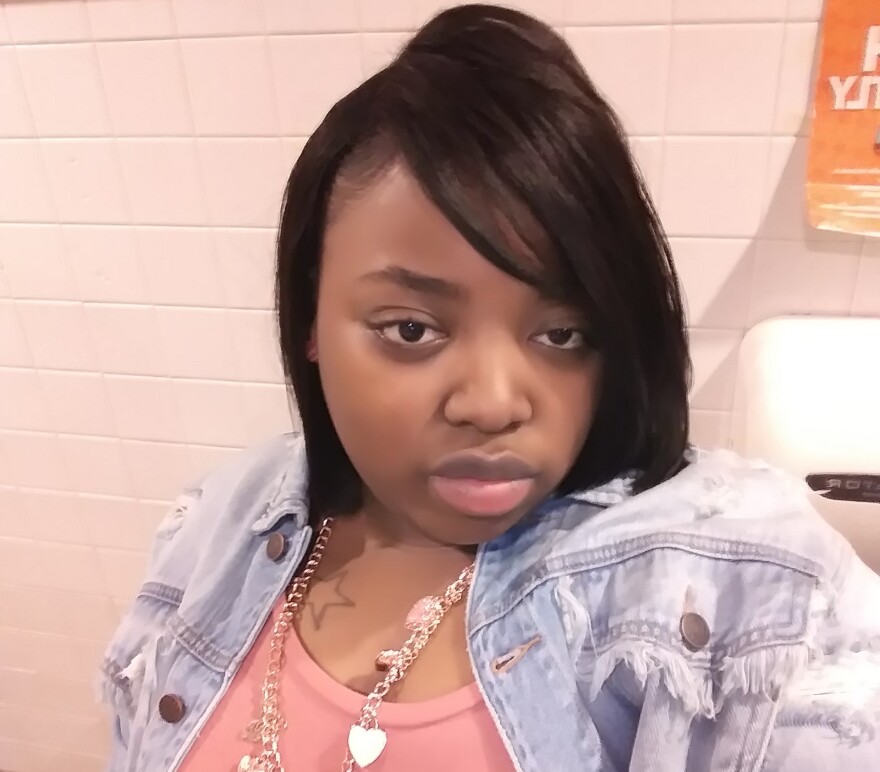 Wilson's case is an example of a problem for many renters: their rental history is tainted by an eviction filing even though the action was never carried out. Even when records are sealed, the filling can still follow a tenant, making it difficult for them to find a new place to live.
A report earlier this year found that in Cook County 39 percent of the time eviction filings don't end in evictions. That report by Housing Action Illinois and Lawyer's Committee for Better Housing covered a period of time between 2014 and 2017.
The groups argue that the cases should be sealed until an eviction is ordered. They support a Statehouse proposal that would have made private those records and improve the sealing process.
"The impact of evictions on peoples' ability to find housing - even people who are found by the court to have done no wrong, but still have a filing against them - we've long-realized that negatively impacts peoples' ability to find housing," said Bob Palmer, policy director for Housing Action Illinois. "And we've tried to think of ways to mitigate that negative impact."
The report follows on the heels of the 2016 publication of sociologist Matthew Desmond's Pulitzer Prize-winning book, "Evicted." Desmond also has a national lab on evictions at Princeton University, which found that nearly 1 million Americans were evicted in 2016. Among the findings of that lab: in Illinois in 2016 more than 26,000 evictions occurred. The five Illinois cities with the highest eviction rates were Rockford - where the rate was 4.5 percent - Joliet, Peoria, Springfield and Aurora. The lab did not look into the issue of whether evictions were sealed.
Mark Swartz, executive director of the Chicago-based Lawyer's Committee for Better Housing, says a court filing for an eviction alone doesn't give enough information.
"You can be sued in eviction court for a breach of the lease or nonpayment of rent or you can just be sued because the landlord would like the property for some other use, oftentimes tenants are living in properties and transitioning neighborhoods, and they're asked to leave so the property can be rehabbed and the rents can be raised," he said.
There are demographic differences at play, as well.
As Desmond's book indicated, those who face eviction are primarily people of color, most prominently, African-American women. Swartz said he sees that in the clients he serves.
"As Matthew Desmond says in his wonderful book, eviction is to African-American women as incarceration is to African-American men in terms of the disproportion of African-American women in eviction court," Swartz said.
State Rep. Theresa Mah, a Chicago Democrat, introduced a bill this year that would have would have sealed eviction filings. It failed to get out of the House after negotiations stalled with such associations as those representing real estate agencies and the county clerks. Mah said she plans to continue those efforts and to reintroduce her bill.
But it could face an uphill battle. Realtors are concerned the proposed rules would limit their ability to vet potential tenants and do their due diligence in background checks. Jon Broadbooks, who is director of communications for the Illinois Association of Realtors, takes issue with the sealing an entire class of legal proceedings.
"The property owner and, frankly, any tenants at the property could be at risk if they can't do the due diligence to make sure that somebody has a background which would be conducive to being a good tenant in whatever particular complex they choose to live in."
But Palmer, of the housing action group, says there is other evidence, such as a prospective renter's credit history and reference checks, that would demonstrate what makes a good tenant. Plus, he says under their proposal landlords would still be able to see records of actual evictions, that is if a judge ruled against the tenant.
"We know that having that eviction filing on your record is a significant barrier to finding housing," Palmer said. "So, we believe that by keeping cases sealed until there is a judgment against the tenant, it's going to increase the ability of tenants to find housing in the future and it won't and significantly impact the ability of landlords to screen for good tenants."
If you'd like more in-depth reporting delivered to your inbox every week, subscribe to our newsletter .
Illinois Issues is in-depth reporting and analysis that takes you beyond the headlines to provide a deeper understanding of our state. Illinois Issues is produced by NPR Illinois in Springfield.