Report: Prisoners In Work Release Program Struggle With Healthcare Costs, State IDs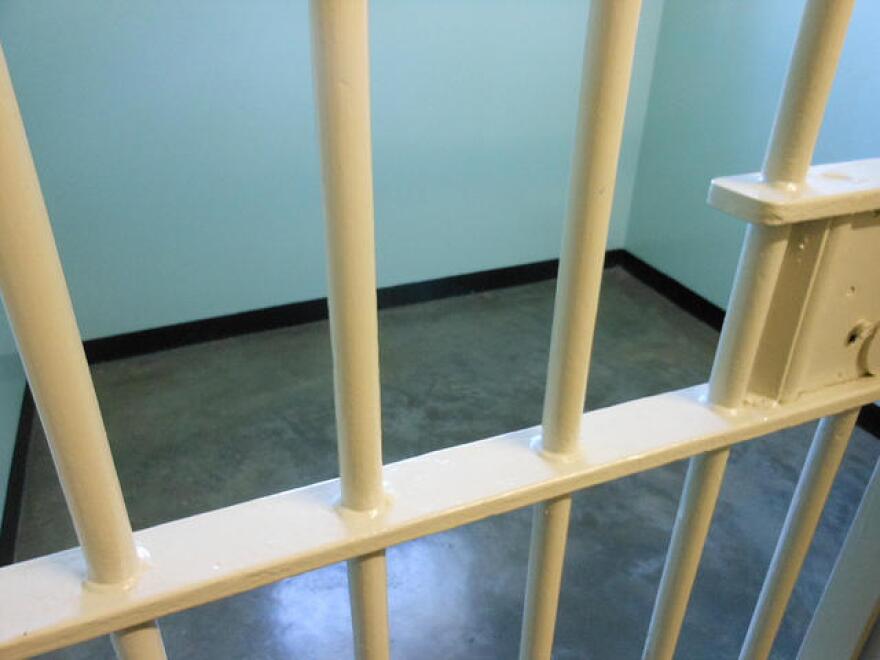 Some women incarcerated in Illinois have not been receiving all the same benefits as their male counterparts.
Men in work-release facilities are often enrolled in Medicaid. But a report by the John Howard Association, a prison watchdog, shows women in a similar program are covering their own medical costs.
Jennifer Vollen-Katz, the association's executive director, said that leads many women to forgo care or ask to be returned to prison to see a doctor.
"There are women who don't want to go back to a prison, and so they absorb the debt for medical care," Vollen-Katz said. "They may have an ongoing condition that requires regular treatment, and then they find themselves financially in a very difficult place."
When the John Howard Association surveyed women at the Fox Valley Adult Transition Center, Illinois' only female work-release center, just 4 percent were enrolled in Medicaid. That's compared to 41 percent enrollment at a comparable facility for men.
Fox Valley ATC residents are eligible to enroll in Medicaid during the last three months of their sentence or if they are pregnant, according to Illinois Department of Corrections spokeswoman Lindsey Hess. Residents agree to be responsible for their medical costs when they are transferred from a prison, and insurance may be available through their work-release employer.
But Vollen-Katz said the burden of medical costs can counteract the goal of work-release facilities, which is to help people reintegrate into society — not only by building a resume, but by saving money.
"There are women are who successfully able to save thousands of dollars while they're at Fox Valley, which is a wonderful way to start once they leave the facility and live on their own," she said.
The report shows about half of the women at Fox Valley take medication. It also indicates there's significant need for mental health and substance abuse services.
Unlike the male facilities, Fox Valley also did not allow residents access to cell phones. That changed as of Feb. 1.
The women surveyed by John Howard Association, many of whom work night shifts, reported feeling unsafe before having cell phone access. Vollen-Katz said it prevented residents from meeting basic needs, like arranging transportation and communicating with their boss.
"Cell phones are a very real and important part of daily life for most people, and people need to learn how to responsibly manage that," she said. "I think that there needs to be a bit more available in terms of access to technology and learning how to use technology successfully."
Vollen-Katz said the difference in experience between women and men serving time in work-release centers "has to do with allocation of resources and the ability to get things done." She said she does not believe the state is intentionally slighting women.
"It just seems to be that the mechanisms in place at [the men's] facilities are moving more smoothly and providing more benefits to the residents, and that's something we need to change," Vollen-Katz said.
Problems With Free State ID Law
Meanwhile, a law aimed at helping all Illinois prisoners get back on their feet is not working as intended.
Legislation that went into effect in 2017 made it so people getting out of prison can get a state ID for free. The problem is they still need other forms of identification to get one — like a birth certificate, which can cost $20.
The cost of those documents can be prohibitive, Vollen-Katz said, as is the burden of arranging transportation the appropriate government office. She said formerly incarcerated persons should not have to jump through extra hoops.
"If we are satisfied that we know the identity of someone well enough to deny them their liberties, we should know who they are well enough to provide them with a state ID upon release from state custody," she said.
Vollen-Katz said the state should monitor how many IDs are actually issued with the fee-waiver.
IDOC spokeswoman Lindsey Hess said the department is working with the Secretary of State to determine whether ATC residents are eligible for a free state ID. Currently, the women at Fox Valley pay $20 for an ID, even if they have the proper documentation.