This page captures the history of the 91.9 FM Mechanicsburg signal, Illinois Issues, the 89.3 FM Pittsfield signal, and other projects of NPR Illinois.
Save the Date: Holiday Thank You Fest
ADDITIONAL PERFORMANCES ADDED! See below.
Join NPR Illinois listeners, staff, board, and donors December 10, 4:30-7:30 PM for our Holiday Thank You Fest.
RSVP - It helps us have the right amount of refreshments!
Park in UIS Lot B and make your way into the WUIS Building, 2340 Theodore Dreiser Lane, Springfield, IL 62703.
Many new works will debut in the halls of the NPR Illinois Art Gallery.
The Suggs Performance studio will feature local music:
OT Bonus Performances!
Festive food and beverages provided by our friends at American Harvest Eatery and the Corkscrew Wine Emporium.
We'll be in the middle of the year-end drive so help us celebrate thriving in a chaotic year. You are welcome whether you're a listener, donor, partner, or community member. We want to relax and thank you for making this public radio community happen.
P.S. We've heard from a few in the community that have had to suspend their donation due to the state budget impasse. Please don't let that stop you from joining the fun.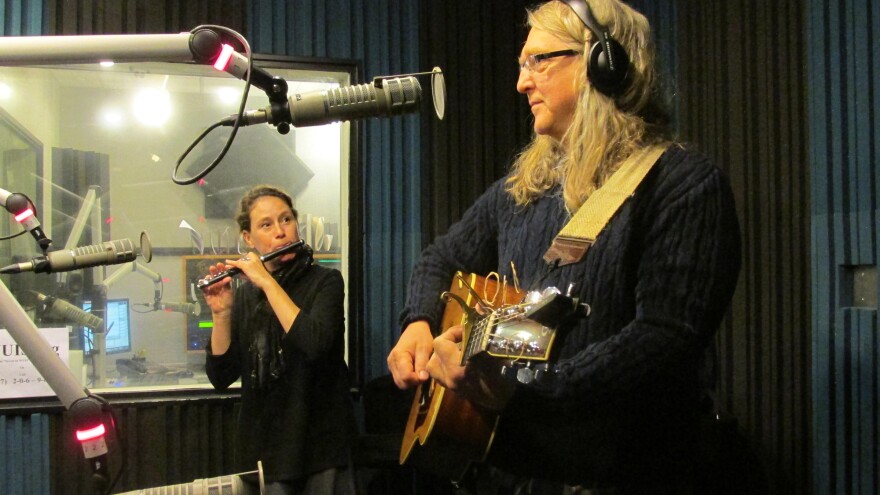 See you December 10,
Randy