Archive2001-Present: Scroll Down or Use Search1975-2001: Click Here
Unplugged? The California utility crisis has recharged the debate over power deregulation
It happened the way lawmakers often resolve big issues: months of debate, a series of all-nighters and, finally, a deal to restructure the state's regulation of electric utilities. Gerald Keenan, a former top manager at the Illinois Commerce Commission, remembers it as public policy by negotiation, "and it was truly a camel when it came out."
Keenan's recollection sounds familiar to anyone who followed Illinois' 1997 overhaul of utility regulation. But Keenan, who is now lead partner of Pricewaterhouse-Coopers' Energy Strategy Consulting practice, is describing the wheeling and dealing that led to the 1996 overhaul of California's electricity regulation law.
California was among the first half-dozen states, all on the east and west coasts, to begin opening their power industries to competition. The idea, in part, was to lower prices for consumers. But, as everyone now knows, California's move toward deregulation, turned out to be disastrous, sparking high costs for utilities and rolling blackouts for consumers.
Could it happen here?
A belief that California's law has serious drawbacks is shared across the political and economic spectrum, from free-market economists to anti-utility consumer activists. There is less agreement about lessons California might offer Illinois. That's because, while there are similarities between the two states' laws, there also are differences.
Realistically, the combination of events that led to California's catastrophe would be hard to duplicate here. Charles Stalon, an energy regulation consultant, doesn't see anything in California that indicates a black cloud on Illinois' horizon. He has the credentials to make an assessment. Stalon has served on the Federal Energy Regulatory Commission and the Illinois Commerce Commission and is a retired professor of economics at Southern Illinois University at Carbondale.
Still, utility executives, academics, consumer activists, regulators and environmentalists raise enough caveats that one needn't be a conspiracy buff to see how things could go wrong. As Keenan told the commerce commission recently, "Illinois is not necessarily immune from the same potential problems as you've seen in California."
The key indicators will be power supply and transmission capability. Weaknesses in either can squeeze utilities and consumers.
So what happened in California? The short answer is a rise in demand for power and a stagnant supply.
In fact, the appetite for electricity is going nowhere but up in California, especially in Internet-driven Silicon Valley. Overall, California's population increased faster than the nation's between 1990 and 2000. The state has sustained an economic boom and a consequent growth in demand for power that was unimaginable just a few years ago. At the same time, California has not increased its generating capacity for years, largely because of environmental regulations. And a relatively large share of the state's electricity comes from more expensive natural gas-fired plants.
Further, just as that state was caught short, the states to the northwest and southeast that Californians rely on for extra power also were experiencing increases in population and power usage. And a primary source of power in the Pacific Northwest, hydroelectric, is down because reduced snowfall means lower reservoirs. To make matters worse, with the Pacific Ocean to the west and the Rocky Mountains to the east, California has few alternatives for importing power.
Illinois, by contrast, has not experienced torrid growth in population or in its economy. Some generating plants are being built in this state. And Illinois' location means there are many more states in all directions that can provide extra electricity. Further, prices for the primary fuels used to generate electricity here, nuclear power and coal, are not as volatile as natural gas.
Nevertheless, though many things would have to go wrong, there is potential in Illinois for a scenario similar to the one plaguing California. If that happened, it would most likely affect the Chicagoland region sometime after 2004. It's at that point, that the 1997 law will be fully phased in.
During the current transition period, costs to residential consumers are capped, and business and residential customers are allowed, in stages, to switch if they so choose to alternative suppliers. At the same time, Illinois' utilities are allowed to have long-term contracts that guarantee them power from various suppliers. Many of those contracts are between the utilities and the new owners of plants they used to own. For example, Chicago-based Commonwealth Edison is buying electricity from the new owner of its coal-fired plants. Decatur-based Illinois Power is buying electricity from the new owner of the Clinton nuclear plant, which IP used to own.
By 2005, though, those long-term contracts will have expired and ComEd and Illinois Power will have to turn to the marketplace to buy electricity for their customers. They can either negotiate new long-term contracts or buy on the spot market. Suppliers will be some combination of the new owners of their old plants, other subsidiaries of their corporate holding companies, the nonutility owners of new Illinois generating plants and utilities in other states that have available power to sell.
There are two potentially significant problems. First, while it's true that new power plants are being built in Illinois - most often gas-fired units known as peakers because they are designed to run on high-demand days - there has been public resistance, especially in the suburbs surrounding Chicago.
Second, there are physical limits to the transmission system that could make it difficult to get large amounts of electricity to the territory served by ComEd. The transmission grid was built to bolster local power reliability but is now used to trade large amounts of electricity. California's problems were intensified by the lack of transmission capacity.
If the economy does well in northeastern Illinois, and there are tight supplies of electricity and difficulty importing power to the state, that gives the owners of generating plants the ability to increase prices. Economists describe this as market power. If the new owner of the fossil fuel plants formerly owned by ComEd decides to raise the price of electricity, the utility might have little alternative but to pass on those higher prices to customers. And ComEd parent Exelon Corp. might be able to use that higher market price as a justification to increase the price its nuclear subsidiary charges its corporate sibling ComEd. Again, that price could be passed on to consumers.
George Cross, a professor of electrical and computer engineering at the University of Illinois and an energy regulatory policy analyst at the U of I's Institute of Government and Public Affairs, predicts a tight energy market if current usage trends continue. "If no new plants are being built, then the existing ones will have considerably more clout and they can charge considerably higher prices."
Richard Mathias, chairman of the Illinois Commerce Commission, echoes this concern in a paper on the subject. "After 2004, Illinois electric customers are subject to the whim of the market and the marketers," he writes, "If significant competition among suppliers does not soon develop, Illinois consumers - and the electric utilities that have the obligation to serve - may have bleak supply alternatives available, for they will be subject to the prices charged by the corporate owners of the generation facilities, and these corporations likely will have very substantial market power."
Nettie Hoge, executive director of The Utility Reform Network consumer group in California, offers a sharper assessment. "In an unregulated market, the incentive is to make that shortage bigger so that you can make those prices steeper," she says. "The only way you can have fair prices is to have quite a bit of excess generating capacity."
Larry F. Altenbaumer, president of Illinois Power Co., discounts the prospects of a supply squeeze, though. And Arlene Juracek, vice president of regulatory and strategic services for ComEd, says a shortage would not be good for her utility's parent company. "If the price goes up because the market is dysfunctional, that is not in Exelon's interest. Exelon Generation makes money from a robust and competitive market."
Illinois has had bad experiences with tight supply. In June 1998, some of the state's nuclear plants were not operating, and unseasonable heat in many parts of the country sent power costs skyrocketing. ComEd and Illinois Power asked customers to conserve electricity, which had politicians fuming about the inability of the utilities to meet demand. Illinois Power executives said their company's entire 1998 profit was wiped out after the two utilities had to buy power to meet customers' demand, and the prices they could turn around and charge were limited under the 1997 law.
After the law's transition period, it will become easier for the utilities to pass along such increases in costs to customers. The companies say that is unlikely because they would not want to go through the political pain of asking the commerce commission to approve higher rates. But utility companies cannot indefinitely pay more for electricity than they can charge for it. It was just such a squeeze that caused California's utilities, Pacific Gas & Electric Co. and Southern California Edison, to raise the specter of bankruptcy if they did not get rate increases.
Illinois' decision to phase in deregulation gives the state some breathing room. The most frequent recommendation, especially from those sympathetic to the industry, is a need to build more generating plants, especially short-term peaker plants, in the Chicago region. They also urge more transmission capacity, especially in Chicago.
Public opposition is significant in both cases. Juracek, the ComEd vice president, is chairman of the Zoning Board of Appeals in Mount Prospect, and she says pig farms and landfills are the only things that seem to generate more opposition than peaker plants. "It's almost a knee-jerk reaction without thinking dispassionately about what's happening," she says. "Consumers need to understand that every time they say no to a peaker plant they contribute to upward price pressure. If everyone says no, then we're in trouble." Cross agrees that opposition in the Chicago area could make it difficult to ensure an adequate electricity supply. "If you want to have electricity," he says, "there is going to be a price we have to pay for it. There probably have to be some trade-offs between the environmental concerns and supply."
Meanwhile, Terry Harvill, a member of the commerce commission, is especially concerned about the ability to transmit enough power. Harvill, who was then-Gov. Jim Edgar's top energy issues aide when the law was negotiated, says the Chicago region needs more transmission capacity and Exelon has no real incentive to build it because it benefits from wholesale price hikes when little new juice is coming in.
But Hoge, the California consumer activist, suggests Illinois needs something else: "Good luck."
Anthony Man is state Capitol bureau chief for the Lee Enterprises newspapers with readers in Illinois.
Q & A Question & Answer - Howard Learner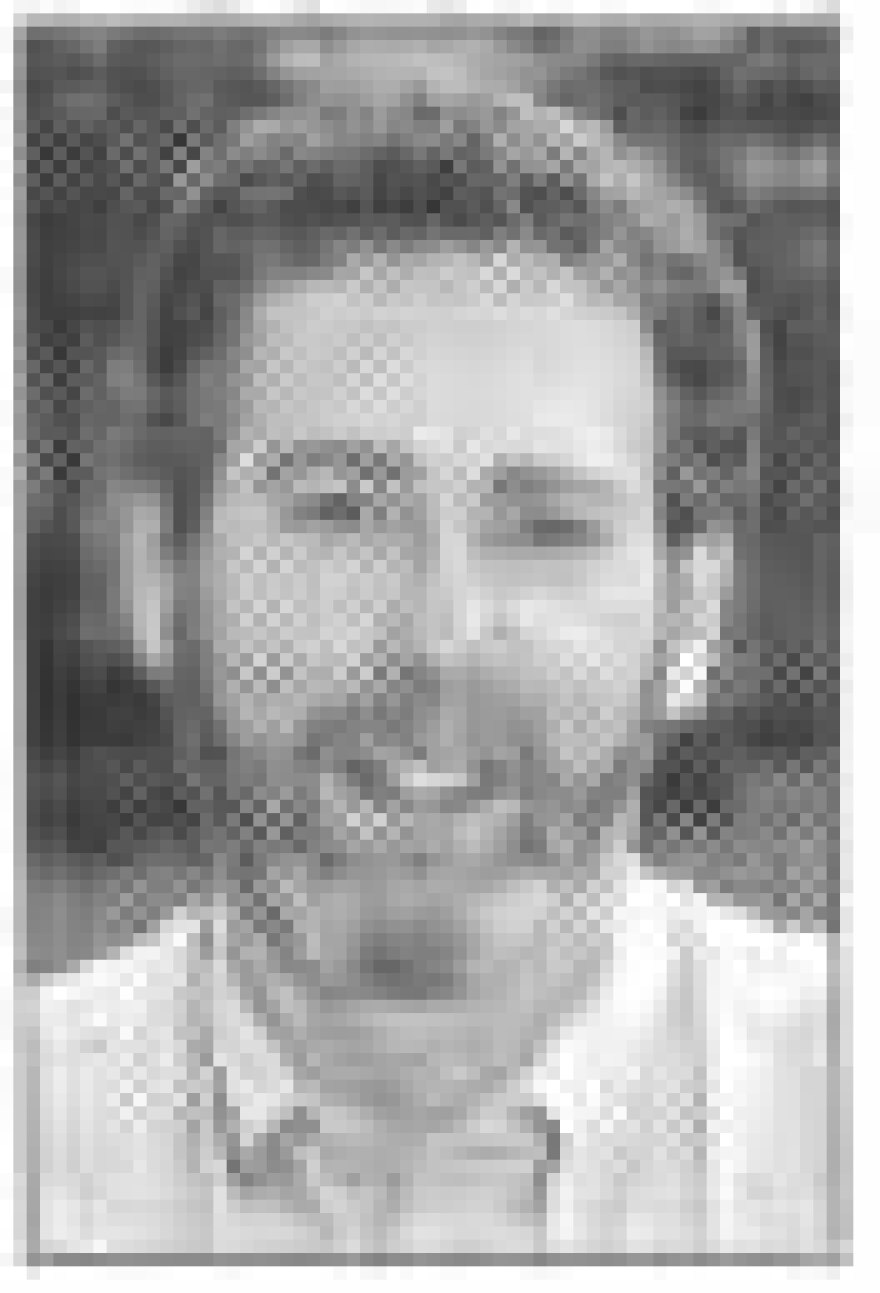 Q. We've gone through deregulation of telecommunications, natural gas and electric utilities. Has this been good or bad?
In the view of most of the public, telephone deregulation hasn't worked well. The solution may not be to go back entirely to the old regulatory system. But there needs to be a middle ground that rectifies problems: deterioration of telephone service and long waits for new phone line installation.
Likewise, the California experience is teaching us some lessons when it comes to electricity deregulation.
Somebody once called me a pragmatic idealist. I do think there is a lot to be said for injecting more competitive dynamics into electricity services and telephone services. But there are some aspects of deregulation that we need to correct.
Q. How do we fix the problems?
It's apparent that the utilities have underinvested in capital improvements to the basic distribution systems, and have not kept up with repairs. This simply should not be left to the market and the public should not be left to suffer these sorts of investment decisions. We should make clear that reliable and effective services for gas, electricity and telephone are a public good and ought to be treated as necessities. We've got to get the incentives through the regulatory system right. It simply doesn't work when Ameritech and SBC find it cheaper to pay a penalty than to deliver reasonable service.
Q. How can we avoid some of California's problems with electric deregulation?
The best, fastest and cheapest way for Illinois to avoid California-style reliability problems is to invest in energy efficiency. Illinois should do much more, which can mean more reliability, less pollution and ensuring that dollars are kept in the Illinois economy rather than drained to pay for natural gas from Texas or Oklahoma or coal from Wyoming. Energy efficiency keeps those dollars in our economy. It better balances supply and demand and reduces the pressures for more power plants, thereby lessening the need to run the coal and nuclear plants. It reduces air pollution and radioactive waste.
Energy efficiency is cheaper than generating, transmitting and distributing electricity from any other source.
What's good for the public may not always be good for the utilities, which make a profit from each extra kilowatt that they sell most times of the year. But the goal of Illinois public policy ought to be to promote affordable and reliable clean electricity for the public, not just protect the utilities' profits. That's a smart, sustainable economic development strategy for Illinois.
We're at the beginning of the 21st century in the middle of what many pundits refer to as the new economy. Yet we rely for about 60 percent of our electricity supply in Illinois on coal plants that were built mostly in the 1950s and'60s.
Q. Why is that?
Illinois is a very political state. The companies have legendary political clout through campaign contributions, lobbying relationships. Unfortunately, sometimes it takes a crisis for the Illinois political culture to shift.
I think we're beginning to see some of that when it comes to telephones. Many people said for years Illinois Bell-Ameritech-SBC had a stranglehold on telecommunications policy in Illinois. Certainly, Ameritech got most of what it wanted in telephone deregulation legislation. But the results have been mostly detrimental to the public. Service has deteriorated. Rates have gone up. When Ameritech-SBC came back to the legislature this year, I think it's fair to say they found a very different political climate.
[And] the meltdown of Commonwealth Edison's electricity delivery system in Chicago and in many of the suburbs triggered a public reaction and substantial political concern. The message to Commonwealth Edison from the political leadership of this state was get serious and spend the money to fix the situation.
Q. Do deregulation laws contain enough protections for the public?
They don't. The Illinois Commerce Commission was hamstrung [on] the Ameritech-SBC merger. The telecommunications legislation constrained the commission's authority. The 1997 electricity deregulation legislation clipped the commission's wings. The commission needs to have the right legal authority to protect the public when it comes to fair rates and reliable service and then the necessary backbone to put those policies into practice.
In Chicago, we are at the center of the world's most advanced industrialized economy. It is crazy that customers for telephone service have to stand in line waiting like in a third world economy. That reflects a failure of public policy, as well as the utility's greed in failing to invest properly in repairs and maintenance.
Commonwealth Edison underinvested in basic maintenance and upgrades to its distribution for years. Sooner or later the public paid the price with poor services and outages in Chicago and the suburbs.