"Save The Mill" Effort Turns To Crowdfunding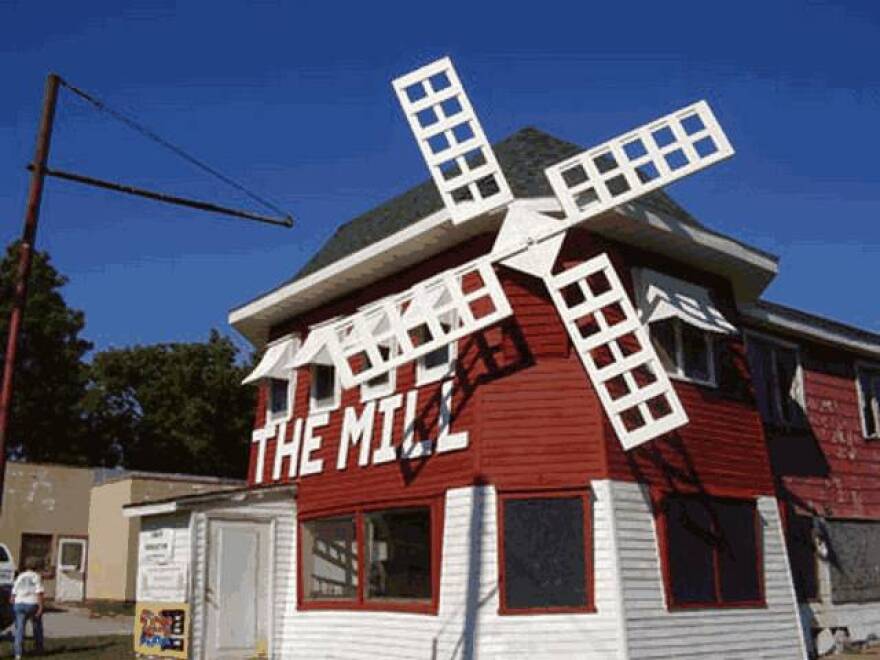 For decades, the Mill restaurant was a mainstay along Route 66 in Lincoln. Known for its fried schnitzel, as well as its architecture resembling a small Dutch windmill, the Mill remained open until 1996.
It sat vacant for a decade, but was saved from demolition. Fundraising led to repairs. But more work is needed.
While Route 66 projects often celebrate the past, Geoff Ladd with the Route 66 Heritage Foundation says a modern approach is being taken to raise money. A 40 day crowdfunding campaign on the site Indiegogo.com is being tried to get closer to the goal. $50,000 has been raised so far. An estimate of $93,000 will be needed to finish the job. Money will be used to pay for re-wiring, repairs to damaged flooring and more. The plan is to turn the site into a museum.
"When you go through a Route 66 community, there are one or two buildings left that had significance during the heyday of (the road). So it's really important collectively that those destinations get restored and preserved," Ladd said.
Ladd is also pinning hopes on those Route 66 afficionados coming through with donations. That includes fans from all over the country and the world.
"I'd say people from over 20 countries have visited the Mill over the years," he said. "So the Mill has gained a lot of recognition as one of the premier restoration projects going on Route 66 right now."
"We used traditional fundraising before. Now we are trying the latest, greatest internet campaign."