How to Build a Cow out of Butter
Lead in text:
Here's a great weekend project with the kids just in time for the Illinois State Fair...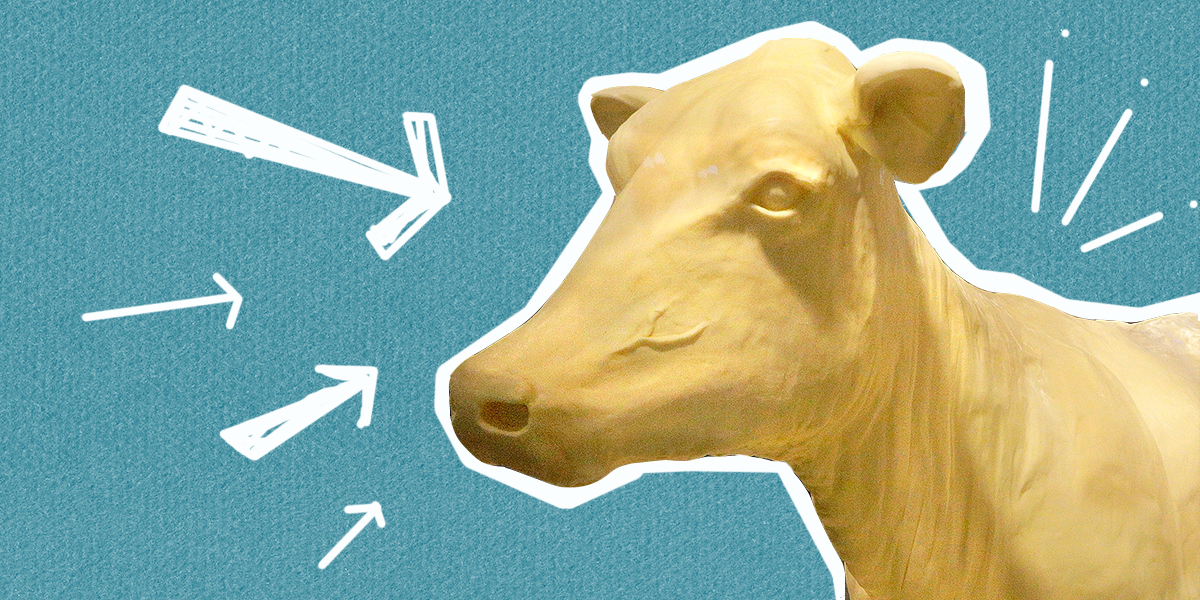 First, the artists determine what kind of cow they want to sculpt. There are seven different breeds of real-life dairy cows, which vary in size and color. Once they've made a selection, the artists study pictures, videos, and maybe even spend time on a farm.