Marginalized Students Could Get Financial Aid Under House Proposal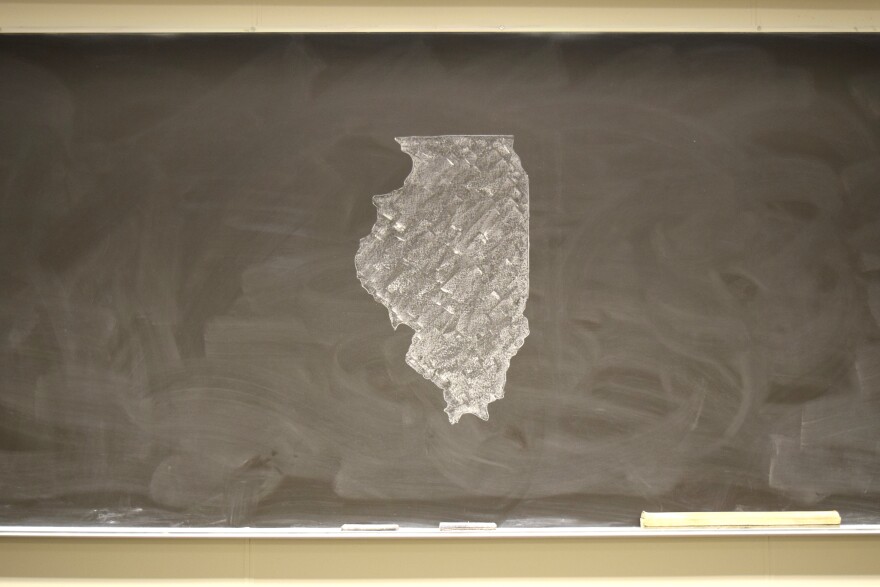 Illinois lawmakers want to make it easier for marginalized college students to qualify for financial aid.
Supporters of the Retain Illinois Students and Equity (RISE) Act argue it would help more than 3,000 African American, undocumented and transgender students receive state and institutional dollars.
Perla Santoyo, a student at the University of Illinois Chicago, can't apply for federal assistance because of her immigration status, making it difficult to pay for college.
"I faced many obstacles and I worked myself beyond what I thought were my limits, which was so toxic to my health and well being," Santoyo said. "DACA recipients like me pay cash or outrageous APRs in credit cards and loans just to go to school."
Transgender students can also be disqualified if they fail to register for the draft according to the gender they're assigned at birth — which can put them in danger by forcing them to disclose their identity, according to advocates.
Myles Brady Davis, with Equality Illinois, said he transferred high schools after being outed by his classmates.
"College represented a fresh start for me. So when the FAFSA paperwork came and I went to fill them out, chills went up my spine when I saw the selective service question," Brady Davis said. "People who are assigned female at birth are not required to register with the selective service. However, I was applying as a man and had to prove I was exempt."
Brady Davis said he was told to keep "status information letters" on him at all times. He said transgender women must register regardless of their transitional status.
The RISE Act would also raise the number of credit hours a student can take before their state aid runs out. It's meant to help students who have to take remedial classes.
State Rep. Lisa Hernandez, a Democrat from Cicero, said 1,700 applicants were denied grants under the Monetary Award Program last year because they'd taken too many credits — a trend that disproportionately hurt people of color.
"Often times, students who come from inadequately funded school districts have to take additional coursework to catch up with their peers," she said.
The legislation doesn't set aside money for expanded financial aid. The Illinois Student Assistance Commission estimates the plan could generate an extra $9 million in demand for MAP grants.
The legislation is House Bill 2691.