Advocates Say State Isn't Stopping 'Hospital Dumping'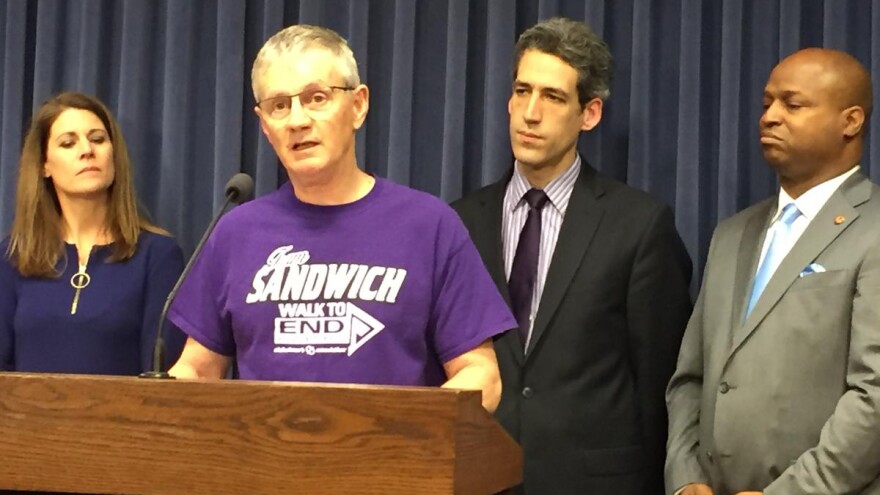 Before Mary Rabbe died from complications related to Alzheimer's in 2015, she moved between several different long-term care facilities in the Springfield area — five nursing homes, a 10-day stay at a hospital psychiatric ward, and three visits to the E.R. — all in less than three years.
Her surviving son, Jerry Rabbe, says the facilities where she was staying kept kicking her out. "They said she was a fall hazard, and they couldn't care for people that were going to be falling down all the time,' he said. Rabbe says he heard from facilities that they didn't provide one-on-one care. "One person had to take care of 10 or 15, who knows how many," he said.
It's called "involuntary discharges." The state's ombudsman for long-term care, Jamie Freschi, says it's known in the industry as hospital dumping. "Facilities send individuals out to the hospital, and refuse to take them back," she said.
Since 2010, Illinois calls for some of the highest standards in the country for nursing homes when it comes to staffing levels. But, Freschi says the enforcement has been almost nonexistent. Of the 360 facilities that reported low staffing levels, 18 received a penalty from the Illinois Department of Public Health.
"We've tried for a long time to get Public Health to enforce what the law is already saying," Freschi said. NPR Illinois contacted DPH, and didn't hear back in time for this article.
State Sen. Daniel Biss (D-Evanston) and State Rep. Emanuel "Chris" Welch (D-Hillside) have sponsored legislation in both chambers to address parts of the 2010 law that didn't to stick. Biss and Welch say the new rules would provide a stronger process for appealing discharges from facilities, and greater enforcement of penalties for low staffing.