Oak Ridge Cemetery Adds Monument Honoring Troops Awarded A Purple Heart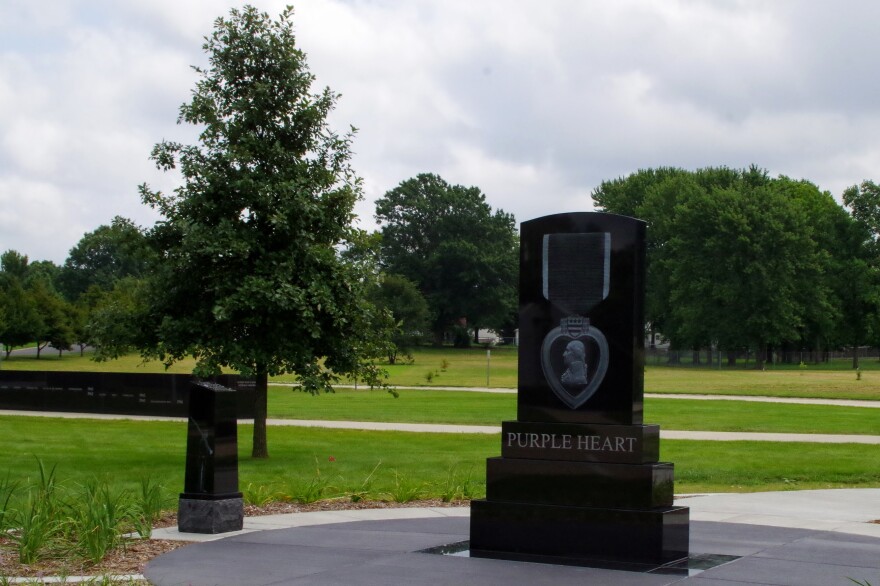 The cemetery where Abraham Lincoln rests has a new monument, honoring troops and veterans awarded a Purple Heart.
"We few, we happy few, we band of brothers; for he to-day that sheds his blood with me shall be my brother."
That quote, from Shakespeare's "Henry V" is inscribed on the new granite monument.
It's also etched with a drawing of the medal -- a heart, emblazoned with a profile of George Washington, that hangs from a purple ribbon.
The memorial is meant to honor those given the military's oldest award -- which is given to troops killed or wounded in combat.
Private fundraising led by the Hayes-Krell Memorial Chapter 159 of the Military Order of the Purple Heart began in 2012.
The completed vision now stands in Springfield's Oak Ridge Cemetery, near other military monuments honoring those who served in World War II and the Korean and Vietnam Wars.