Archive2001-Present: Scroll Down or Use Search1975-2001: Click Here
Fields Of Green: Illinois Considers Industrial Hemp
Hemp has been used for centuries to make rope, fishnets, paper, car parts, fuel and much more. It's an unruly crop. It's skinny, it's tall, but what has made it controversial is that it's a derivative of the cannabis plant.
Despite the very low levels contained in hemp of the mind-altering component in marijuana, tetrahydrocannabinol (THC), a negative stigma is still attached to the crop.
Betty Obendorf is the historian in the tiny town of Polo in the northwest corner of the state. During World War II, Polo was the site of the hemp pilot program where farmers grew the crop to help with war efforts. She says it's been a valuable commodity for years.
"It was a crop that you just simply planted and forgot," said Obendorf. "You didn't have to be spraying it with sprays. You didn't have to be weeding it, it took over. It grew quite rapidly."
Obendorf says hemp was a successful crop in in Illinois. Farmers did face hardships because they'd never grown it before; it was a learning process, but the farmers believed they were contributing their part for the war effort.
"You could smoke an acre of it and all you would get would be a headache," she said.
According to the Tri-County Press in Polo, farmers produced more than 10,000 tons of hemp straw in 1943, and hemp brought in an average of $93 per acre. At that time, farmers were required to pay a $1 licensing fee to grow hemp legally.
Soon after the war ended, Congress passed harsher penalties for drug offenses, including cannabis, and in 1970, the Controlled Substance Act was passed. This made cannabis a Schedule 1 drug, the most restrictive category.
However, language included in the 2014 Farm Bill allowed states to begin growing hemp for research purposes. Today, at least 35 states have passed legislation related to hemp, according the National Conference of State Legislatures.
For years, Illinois lawmakers have tried to pass legislation that would allow farmers to grow industrial hemp as an alternative crop, but those efforts failed to earn enough support in the legislature. But this push might finally be bringing the issue near a finish line. This spring, legislation passed through both chambers with overwhelming support and will soon head to Gov. Bruce Rauner's desk. However, the measure still has critics. The Illinois Association of Chiefs of Police opposes legislation.
"We're opposed to the legalization of recreational marijuana," said Executive Director Ed Wojcicki. "We just see this bill as creeping into that issue so we've decided we're taking a firm position against any bills that would move the needle toward the legalization of marijuana."
Those concerns have been enough to offset the push from agricultural organizations like the Illinois Farm Bureau. They want to see hemp back in the state's fields and, usually what the ag industry wants carries a lot of weight at the Statehouse.
Bill Bodine with the Illinois Farm Bureau says educating the public about what the plant actually is, has been an important step.
"It's a very low THC content plant; it's nonintoxicating," said Bodine. "There was education that's been going on for years to make people understand that this is not marijuana. It's a different variety of a plant that does not have the intoxicating capabilities of marijuana."
The Illinois Department of Agriculture would be in charge of promulgating the rules and regulations for the program in Illinois and would be required to test the THC levels in the crop. The department's representatives declined to comment about the possibility of a program in Illinois, saying that it was "too premature." Bodine said farmers will have to be licensed before they are able to grow hemp.
"Our farmers see it as an opportunity to diversify their crop," said Bodine. "Anytime there's an opportunity to diversify and grow a crop that might help bolster their bottom line, they see it as an opportunity."
Despite being touted by some as the backbone of the state, agriculture is in a slump. Market prices for corn, soybeans and wheat are low. On average, producing a bushel of corn will cost more than a farmer can make from it.
"Input costs have come down," said Mike Doherty, a senior economist with the Illinois Farm Bureau. "There's been some market adjustment because of the low crop prices, but they haven't come down nearly as much as the crop prices have."
Doherty said the main reason for these low market prices is international competition.
"Farmers are good around the world at what they do, and there's kind of a treadmill effect that the faster they run, the more productive they are, then the lower the prices are," said Doherty. "They're always looking for new markets that are opening up, new places to sell their corn and soybeans and new uses for those crops that they do grow."
Predicting the market-size potential for industrial hemp is difficult since it's been illegal for so long, but Doherty said he has no doubt it would benefit farmers in Illinois.
Aside from the possible agricultural profits, Rebecca Osland with the Illinois Stewardship Alliance also says it could help the environment.
"From a soil health perspective, we'd like to see a diversity in what farmers are able to grow profitably," said Osland. "The way hemp grows there's really a low need for chemical inputs so that's a great environmental benefit as well."
As more states look into the possibility of growing hemp, there seems to be a renewed push to reintroduce the crop. Most recently, the U.S. Senate included language in its version of a farm bill that would allow hemp to be sold as an agricultural commodity and let states to regulate their programs.
As for Illinois, the governor has given no indication as to whether he will sign the legislation. Still, after years of fighting, many farmers in Illinois see the measure as a step in the right direction.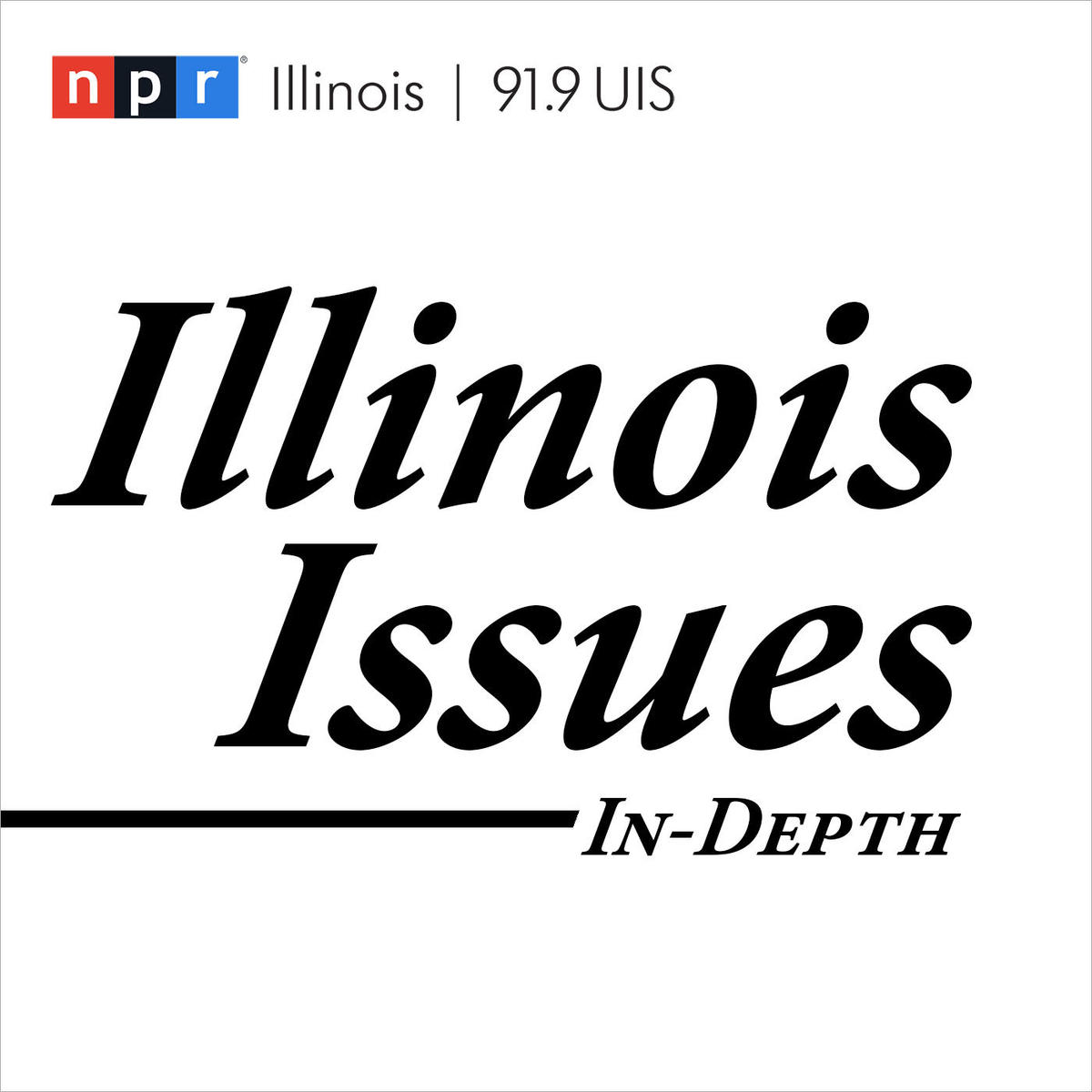 If you'd like more in-depth reporting delivered to your inbox every week,subscribe to our newsletter .
Illinois Issues is in-depth reporting and analysis that takes you beyond the headlines to provide a deeper understanding of our state. Illinois Issues is produced by NPR Illinois in Springfield.