Eyes On The Pie: Consolidation Bills Target State's Plethora Of School Districts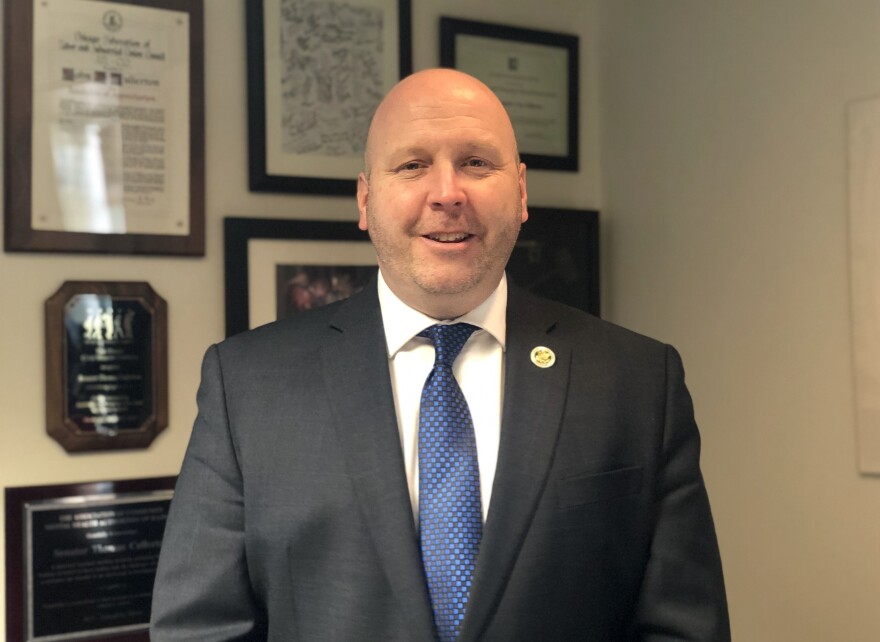 There's an old saying that the hardest animal to kill is a school mascot. But Illinois lawmakers are taking a look at possibly thinning the herd.
Illinois has some school districts operating with only elementary grades, some with only high school grades, some with fewer than a hundred children — a total of 852 school districts. That's more than any other state except California and Texas, both of which have more than twice our population.
Does it matter?
Well — on top of curriculum alignment issues — there are costs to consider. For example, each district needs an administrative staff, and eventually, those administrators retire and collect state pensions.
State Sen. Tom Cullerton (D-Villa Park), has filed legislation that would create a commission to report on possible cost savings that could come with consolidation, and give voters a chance to weigh in.
But he's not getting his hopes up.
"Any time you start talking about pieces of people's pie, they get very protective of it," he told a Senate committee. "So you're going to find that no matter how this hashes out, there's going to be people that are looking to say don't touch my stuff, don't come after what I've got."
Cullerton's bill was approved in committee and may advance to the full Senate. In a House committee, State Rep. Rita Mayfield (D-Waukegan) won approval of the same bill, with testimony from the Illinois Policy Institute.
State Sen. Chapin Rose (R-Mahomet) has a separate bill that would make it easier for districts to dissolve and distribute students among multiple neighboring districts. Like Cullerton, he has promised to continue revising his bill.